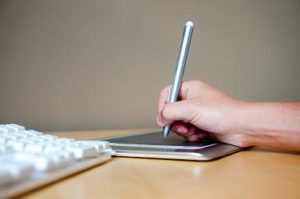 Over the past few years, we have navigated our way through the worst recession our industry has experienced since 1971. The Great Recession, as it is now known, has changed the way many in our industry do business and many organizations have made the strategic decision to enlist outside assistance from professional independent meeting planners. These days, meeting planners have less time, less budget and less room for error. Outsourcing various components of a function can allow the organization's meeting planner to focus on the most important aspects of the event. It also allows organizations the opportunity to place the best people in critical strategic positions while conserving valuable management time in the office.
For years, meeting planners have focused on providing support services and handling details, but this has changed. With more companies and organizations taking a closer look at the value and cost of their meetings, meeting professionals are broadening their skills to meet new needs. Now, more planners assist with development of meeting objectives, design and production, special projects and adult learning techniques in addition to stepping into other consultative roles. Their role is more strategic and focused on the return on investment of the meeting as compared to a task-oriented role. All of these components impact meetings and make them complex. What good, qualified meeting professionals do is – manage the complexity.
The importance of holding face-to-face meetings remains strong and our industry is evolving at a pace that we have not seen before. The new technology, ways to attract attendees, methods to keep attendees engaged and fresh ideas for trade shows are all changing. These are some of the reasons there are more organizations making outsourcing a part of their overall meetings and events strategy.
What organizations are saying about seeking outside assistance?
"Without the help of ConferenceDirect, our World Conference with over 2200 dental professionals would never have been the tremendous success that it was. The knowledge and professionalism that ConferenceDirect lent to our meeting led to the most successful conference in the history of our company."
Nobel Biocare
"ConferenceDirect's exceptional knowledge of the hotel and travel industry adds a new level of efficiency to our planning process."
American Academy of Child and Adolescent Psychiatry
"ConferenceDirect Housing & Registration deserves much of the praise for the success of our most recent Users Conference. Thank you for helping us raise the bar on our level of service to our customers."
CSC Financial Services Group
The following are key roles that a professional independent meeting planner plays for their customers:
• Consultant/Trusted Advisor-
1. Experience and Relationships- putting their years of industry experience and contacts to work for their clients.
2. Fresh Ideas- from the experiences they have and the work they are doing with other organizations, they offer new ideas on how to potentially improve the organization.
3. Educational Content- sharing the knowledge and experience to help plan the educational content and adult learning techniques that are critical to the learning process.
4. Save the Organization Time and Money- a good independent planner can save an organization significant time and money.
• Industry Expert- they take the time to stay up-to-date on the latest industry trends:
1. Face-to-Face Meetings
2. Virtual Meetings
3. Hybrid Meetings
4. New Technology (e.g. Mobile Applications)
5. Green Meetings
6. Strategic Meeting Management
7. Social Networking
8. Exhibits/Tradeshows
9. Growing Membership
10. Growing Attendance
• Manager of Logistics- assistance with managing the many details through the entire process from inception to reality:
1. Writing and administering the RFP Process
2. Establishing and managing the meeting budget
3. Site Selection
4. Contract Negotiation
5. Pre-conference Planning
6. Registration
7. Housing (room block audits)
8. Onsite Support
9. Post-conference Follow-up
• Extra Staff (without adding overhead expenses) – This role can provide, on a project basis, the extra hands the organization needs to achieve their priorities.
Finally, meeting planners have historically juggled multiple industry contacts; hotel brand national sales offices, various destination convention bureaus, and preferred vendors (AV, Decorators, etc.) or had to call a variety of hotels on an individual basis in the site selection process. If they do not have the staff or time to manage this process, meeting planners can choose to work with a professional independent meeting planner as their one point of contact to book groups, and enjoy the speed and convenience of comprehensive one stop shopping. Additional services such as Total Conference Management and Housing and Registration enhances the customer experience.
So what is the role of the professional independent meeting planner and how does this impact YOU? With face-to-face meetings remaining strong and organizations doing business differently after the latest economic downturn, the role of the professional independent planner is more important than ever in our industry. More organizations are outsourcing some or all of their meeting planning needs. For YOU, it means that there are great opportunities for you to be in business for yourself using your skills and experience. This is the best time to join the ranks of being an independent business owner/independent meeting professional/entrepreneur.
 If you found this article valuable, you might also be interested in this article too.