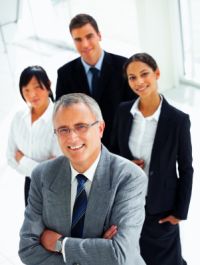 As I interact with fellow industry partners, I am often asked, what does an independent hospitality professional do? I feel the best way to answer this question is to show you the why, what and how.
WHY do we need independent hospitality professionals?
These days, meeting planners have less time, less budget and less room for error. Outsourcing various components of a function can allow the organization's meeting planner to focus on the most important aspects of the event. It also allows organizations the opportunity to place the best people in critical strategic positions while conserving valuable management time in the office.
Meeting planners have historically focused on providing support services and handling details, but this has changed. With more companies and organizations taking a closer look at the value and cost of their meetings, meeting professionals are broadening their skills to meet new needs. Today, more planners assist with development of meeting objectives, design and production, special projects and adult learning techniques in addition to stepping into other consultative roles. Their role is more strategic and focused on the return on investment of the meeting as compared to a task-oriented role. In addition, the importance of holding face-to-face meetings remains strong and our industry is evolving at a pace that we have not seen before. The new technology, ways to attract attendees, methods to keep attendees engaged and fresh ideas for trade shows are all evolving. These are some of the reasons WHY there are more organizations making outsourcing a part of their overall meetings and events strategy.
So WHAT does an independent hospitality professional do?
The following are key roles they fulfill for their customers:
Consultant/Trusted Advisor-
1. Experience and Relationships- putting their years of industry experience and contacts to work for their clients.
2. Fresh Ideas- from the experiences they have and the work they are doing with other organizations, they offer new ideas on how to potentially improve the organization.
3. Educational Content- sharing the knowledge and experience to help plan the educational content and adult learning techniques that are critical to the learning process.
4. Save the Organization Time and Money- a good independent planner can help organizations save many hours in labor, come in under budget and add value every time.
Industry Expert- they take the time to stay up-to-date on the latest industry trends:
1. Face-to-Face Meetings
2. Enhancing Event Experiences
3. Contract Terms
4. Virtual Meetings
5. Hybrid Meetings
6. New Technology (e.g. Mobile Applications)
7. Green Meetings
8. Strategic Meeting Management
9. Social Networking
10. Exhibits/Tradeshows
11. Growing Membership
12. Growing Attendance
Manager of Logistics- assistance with managing the many details through the entire process from inception to reality:
1. Writing and administering the RFP Process
2. Establishing and helping to manage the meeting budget
3. Site Selection
4. Site Visit Assistance
5. Travel arrangements
6. Contract Negotiation
7. Pre-conference Planning
8. Registration
9. Housing (room block audits)
10. Trade show management
11. Onsite Support
12. Post-conference: Measuring and Reporting
Extra Staff (without adding overhead expenses) – This role can provide, on a project basis, the extra hands the organization needs to achieve their priorities.
WHAT skills are important to be successful?
Some of the important skills, knowledge, and abilities for meetings planners include the following:
Coordination – Adjusting actions in relation to others' actions.
Speaking – Talking to others to effectively convey information.
Management of Personnel Resources – Motivating, developing, and directing people as they work, identifying the best people for the job.
Problem Identification – Identifying the nature of problems.
Implementation Planning – Developing approaches for implementing an idea.
Active Listening – Listening to what other people are saying and asking questions as appropriate.
Time Management – Managing one's own time and the time of others.
Service Orientation – Actively looking for ways to help people.
Technology – Knowing how to use text and spreadsheet programs, plus Internet search capability.
HOW do organizations find the right independent hospitality professional to work with?
I am using the points from Doug Ferrell with IntegraCore to answer this question. In his article, he references the five qualities your outsourcing partner must have:
First, look for a partner with multiple years of experience in the industry – one who has experienced growing pains, market volatility and has come out successful.
Second, make sure they maintain high standards of service. Integrity, open communication, honesty and a highly competent, well-trained staff will give you peace of mind.
Third, flexibility is part of doing business. An ideal outsourcing partner will be ready and able to adapt, overcome and successfully execute your company's needs as they arise.
Fourth, state-of-the-art technology (and the knowledge of how to use it) is important. Accurate tracking, assured delivery dates, and the confidence that it is all being handled with state-of-the-art equipment and support will help you rest a little easier at night.
Last – but not least – you want to look for a partner that will reduce your costs. This may seem obvious, but your outsourcing partner needs to do what you would do; only better, faster and in a way that saves you time and money.
A valuable outsourcing partner will represent your company with the same integrity as your own associates.
This is an exciting time to be an Independent Hospitality Professional. There are approximately 16 million independent workers in the United States today and this number is projected to be over 20 million by 2013. You now know WHY people become independent hospitality professionals, WHAT they do and HOW they can be successful. If this ends up being your next career choice, I wish you much success on what I believe is the journey of a lifetime.
 If you found this article valuable, you might also be interested in "Hospitality Professionals – Is Being an Independent Meeting Planner and Event Planner Right For You?"