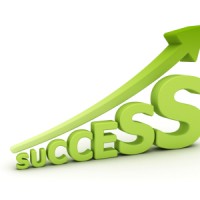 I enjoy researching small businesses, franchises and independent hospitality professionals to learn how they successfully set up and run their businesses. From my observations, the following are nine areas to focus on when setting up and growing your business: 
Why




a. Make sure you are specific with 'why' you want to be in business for yourself. It should be greater than just wanting to make more money.
Go Public




a. If you truly are going to do it, you have to go public and tell others your plans. This helps keep you accountable to achieving your goal.
Experience / Expertise




a. It is best to focus on a business that matches your experience and where you have expertise.
Support Group




a. Make sure you have a support group in place to get your through the period of transition,
b. In addition, it is healthy to have these outside eyes looking at your business and offering advice.
Financing




a. Have you set aside the funds needed to support your business and yourself during the ramp-up period?
b. Do you need a small business loan or line of credit to get you through the start-up phase or to take your business to the next level?
c. Are you continuing to set aside funds and investing in your business?
Business Development to grow your business (get out and spread the word about your business).




a. Make sure you have a clear mission statement for your business.
b. Make sure you have a clear positioning statement on the value proposition of your business and your potential customers.
c. Create your personal brand standards (what you are going to do for your customers).
d. Practice you elevator speech so you are ready to share it at all times.
e. Referrals and Networking are two of the best ways to build your base of customers.
Balance Growth and Servicing Accounts (you need both your existing and new customers)




a. Growing accounts is important and you should dedicate time to this area every week.
b. Servicing accounts- you need to balance the servicing of those customers that you currently work with to make sure they remain your loyal customer and refer others to you.
c. Don't have only one client or all your eggs in one basket…diversify your business.
Business Operations (make sure you address all of the day-to-day issues of running your business)




a. How are you going to compensate yourself?
b. Are you setting aside money for:

1. Accounting/Bookkeeping support
2. Taxes
3. Retirement
4. Insurance
5. Legal support
6. Future capital expenses (computer, phone, etc.)

c.Do you have your office set up to achieve maximum productivity?

d. Have you set clear hours of operation (set and stick to your office hours)
Partnering (with colleagues, others in the industry, family, friends)




a. One of the best ways to grow your business is to partner with others that are connected with you, committed to your success and will assist you on your journey.
b. Make sure you are partnering with people you trust.
c. Make sure you have your working relationship in writing (even with family and friends).
d. Remember that you can meet potential partners via networking (get out and meet people).
If your dream is to be in business for yourself, be intentional with your actions that will ensure you achieve your goal. Now it's time to get after it and make your business a huge success!