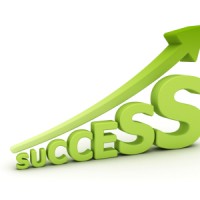 Based on my affiliation with ConferenceDirect, I am often asked to share tips on the best way for hotels and other industry partners to work with meeting management companies. A full service meeting management company, like ConferenceDirect, assists organizations who make a strategic decision to outsource portions or all of their meeting and event needs. If you are in a role where you work with these organizations and want to gain a greater share of this business, the following are '7 Quick Tips':
Communicate, Communicate, Communicate – Make sure they know your product/service, your value proposition, what business you are looking for and (if applicable) your availability.
Make it easy to do business with you – Respond to leads via all channels (with online currently being the most popular), provide a dedicated sales resource and make it easy to find and reach you (phone number, email address, website, etc.).
Respond to leads by (even better if you can do it before) the due date requested.
Submit your best offer the first time – You want to make sure you address all of their needs, questions and hot buttons in your response. In addition, you want to put your best offer on the table from the start so you are in consideration and not eliminated from further evaluation.
Offer Creative Solutions– It is not just the lowest rate or most concessions that earns the business. It is the proposal that addresses all of the needs, questions and hot buttons…

and

gets creative with solutions that will solve the customer's 'pain points'.
Ask for the business – It is amazing the statistics that demonstrate how many people send a proposal and then

never

follow-up and ask for the business. If you want it, you have to demonstrate your desire to work together and ASK for the business.
Follow-up- Reach out to your meeting management contact throughout the booking process…and keep in touch after this active opportunity is completed. These organizations work with multiple clients that could potentially do business with you.
I hope these 'quick tips' help you as we all set our sights on a successful 2012!