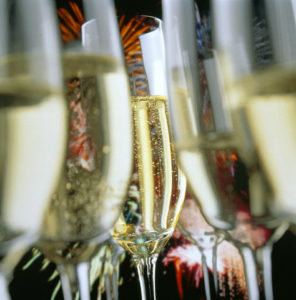 As I took time away from meeting and event planning to visit family in Florida, I was reminded that every year I make New Year's Resolutions and every year I quickly break them. In an effort to reverse this bad habit, I am on a personal quest to help myself and others achieve their resolutions this year.
Is one of your resolutions to find a better balance between work and family? Is it time to break away from your current role and consider becoming an independent meeting professional? If so, I can help you!
Before making this decision, the following are six (6) questions that you need to ask yourself:
1. Do I have the experience and skills needed to become a trusted advisor and consultant to my customers?
2. Do I have a large enough personal and professional network (organizations and contacts at those
organizations that you could be of service to in your new role)?
3. Do I have the support group that will be with me and encourage me throughout the journey?
4. Do I have the business acumen (you will be starting your own business and need to think like an
entrepreneur/small business owner) to ensure success?
5. Am I motivated and dedicated to do all that it will take to achieve success?
6. How long is my runway (how much time, funding and support will you have to get your business going)?
The end of one year and the beginning of another is a great time to reflect and review what you have accomplished in the past year. It is also the time to resolve what you are going to do to make the future brighter. The new year has the potential to be something very special and I hope this information sparks your desire to find a better balance in your life and to have more control of your future
If you or someone you know is considering a change in 2015, please reach out to me for a confidential conversation about the six questions above.